Why Use LaTeX as an Individual?

LaTeX is a powerful document typesetting system capable of producing beautiful and highly technical documents. Typesetting is the act of arranging letters and words on a page and is not something most people generally think about, but it has a big impact on the look and feel of a document. Modern word processors typeset text in a on-the-go manner which results in sub-standard typography. LaTeX takes your content as plain text and lays out the entire document in one go in a process known as compiling or typesetting. Word processors are often not capable of the advanced structural and document element configuration options that LaTeX handles easily. The end result is that documents made in LaTeX look better, can have professional and unique layouts, and are not tied to a proprietary and inconsistent format that can break unexpectedly. If you are unfamiliar with LaTeX and would like more information, have a read of this introduction.
Unfortunately, the benefits described above come at a cost—LaTeX can be a complicated system to set up, learn and use properly. The services offered here aim to provide you with the benefits of LaTeX without the hassle becoming an expert in it or spending hours troubleshooting your problems. Two services are offered: Template Typesetting for converting your existing content to a LaTeX template of your choice; and Template Creation/Modification for creating or modifying your own LaTeX template.
LaTeX Typesetting is the service extension of LaTeXTemplates.com and creodocs.com and is operated jointly. Being from the source of the templates, the services offered here are able to customize the templates on LaTeXTemplates.com where other services are not allowed to do so due to the non-commercial licensing clause on the templates. Many templates are available for a variety of document types: résumés/curriculum vitas, academic journal publications, articles, assignments, books, calendars, conference posters, cover letters, essays, formal letters, laboratory books, laboratory reports, presentations, theses and title pages.
---
Template Typesetting Service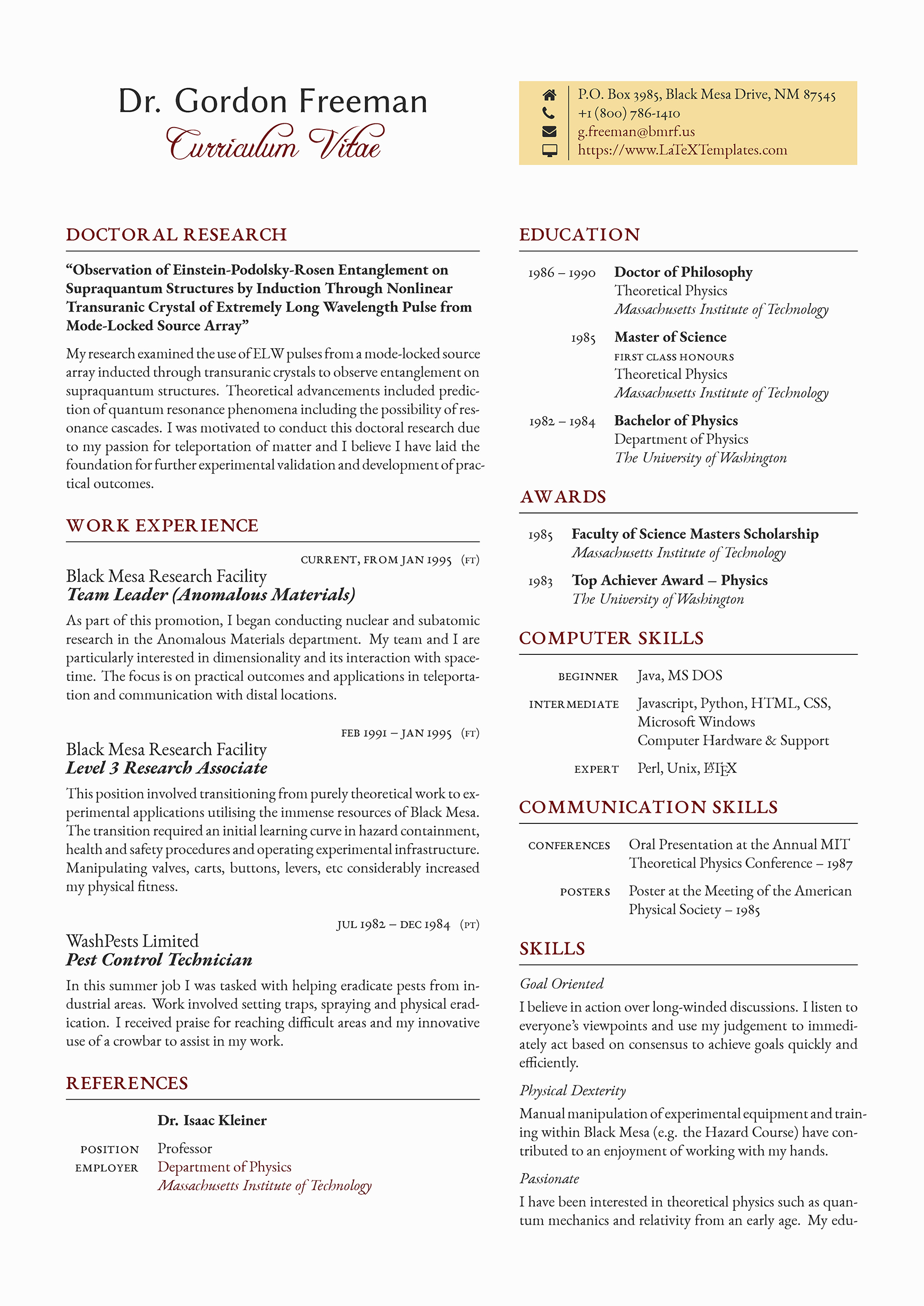 Template typesetting involves taking document content you've already written or generated, and placing it inside a LaTeX template of your choosing. Your content may be in any format: a Word document, PDF, text file, image file, table, etc. The template used can be a publicly available template from LaTeXTemplates.com, your own template, or one created for you by LaTeX Typesetting. The output of this service is the compiled PDF with your content and the files required to compile it yourself, so you can make modifications in the future. An example application of this service is to convert your CV/Résumé from Word to LaTeX to make it look more professional and stand out from the crowd. See an example of this improvement on the Showcase page.
This service is suited to those who like the look and technical strengths of LaTeX but don't have the desire or time to learn and/or operate LaTeX, or just need a helping hand in adding some complex information into an existing document.
Interested?
---
Template Creation/Modification Service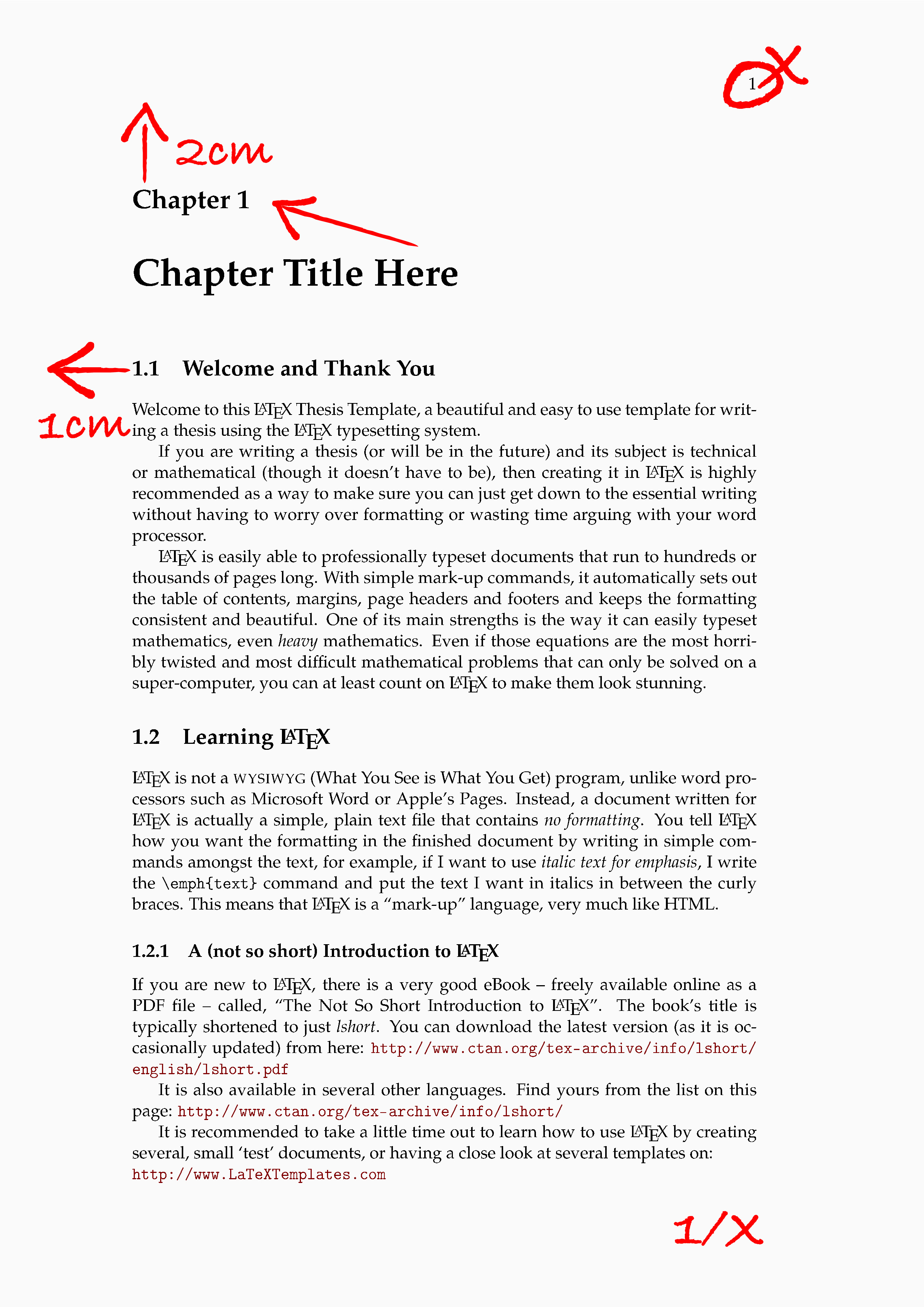 This service involves the creation or modification of a LaTeX template given your specific requirements. The result is a LaTeX template you can use to create any number of documents based on the layout and design you specify. It may be that you have an existing LaTeX document that you need help modifying, or you like the look of a template on LaTeXTemplates.com but wish it modified to suit your specific needs, or you may need an entirely new template created for a specific purpose.
Your specifications are crucial to this service and you can supply them in any way you want. A written description is adequate, but you can also supply design layouts, drawings or existing documents that you would like copied (provided there are no copyright issues). The specifications will be precisely implemented and we will work collaboratively across several iterations until you are happy with the end result.
Often times this service is useful for those who have a single large document that they need to modify to suit given requirements, e.g. matching thesis guidelines from your institution. It could also involve the creation of a template for personal use, such as for taking notes or writing a book. If you have a specific need to automatically move data from an existing data source into a LaTeX template, this can be accommodated with custom software to transfer the data to a LaTeX document of your choosing.
Interested?